Since 2016, Dr. Britta Herzog has been an organic olive farmer in Greece. She certainly knows her olive trees, following all the steps of cultivation, harvesting and production in the oil mill. As a biologist with a doctorate in the field of light and drought stress, she has a profound knowledge of the way olive trees perfectly manage to cope with stress, –i. e. very little water and a lot of sun–  and transform it into flavour. For Britta, sustainability, organic quality and taste go together in an ideal way. In order to allow consumers to get that experience, she founded DOUKISSA as a retail company in 2020. What makes it so special: High-quality olive oils are produced in a biocyclic vegan way and bottled separately according the location where they where harvested. 
In the online shop, customers can order mild and savoury organic olive oils of single varieties: in a tasting set to discover them, as a subscription for olive oil lovers and as a gift for special occasions. In addition, they can obtain practical tips directly from the producer for daily use in the kitchen at home. 
Olive tree sponsorship schemes complete the DOUKISSA range and underline the trader's strong sense of transparency and quality "from the tree to the consumer".
DOUKISSA Organic Products from Greece
Online shop for organic olive oils, tastings, tree sponsorships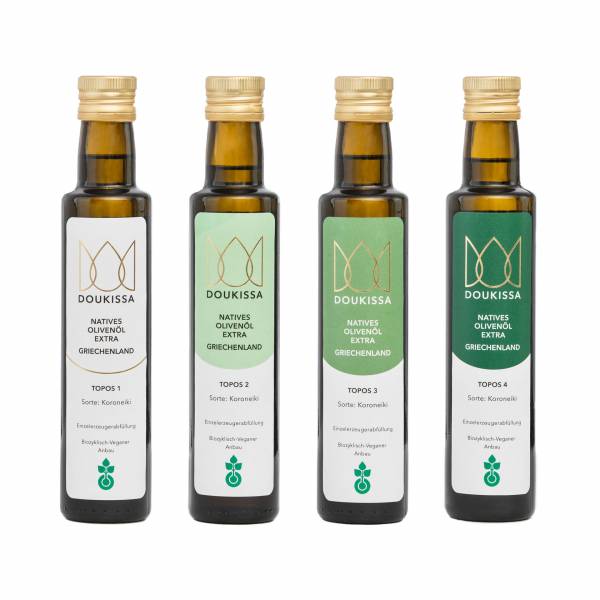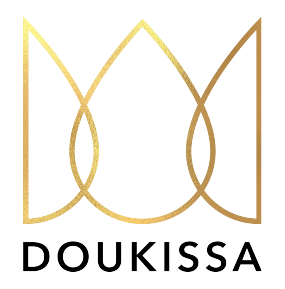 DOUKISSA
Organic Products from Greece
Wilhelmstr. 60a
65183 Wiesbaden
Germany