Biocyclic Vegan Agriculture
Biocyclic vegan agriculture means purely plant-based organic farming. This form of cultivation excludes all commercial livestock farming and slaughtering of animals and does not use any inputs of animal origin. Special emphasis is placed on the promotion of biodiversity, healthy soil life, the closure of organic cycles and on systematic humus build-up.
The fundamental principles for biocyclic vegan agriculture have been laid down in the Biocyclic Vegan Standard which has been applicable worldwide since 2017 as a global standard for vegan organic agriculture accredited by IFOAM.
A professional certification system and the Biocyclic Vegan Quality Seal offer consumers full transparency at all levels of the value chain and ensure that the products labelled with this seal have not only been grown organically, but also according to vegan principles.
Biocyclic vegan agriculture offers well-proven and practicable solutions to farms that are currently reaching their limits in terms of the environment, climate, animal welfare, health issues etc. and thus offers a perspective for a sustainable reorientation.
The Biocyclic Vegan Standard
The Biocyclic Vegan Standard is based on the fundamental insights gained by the German pioneer of organic farming Adolf Hoops (1932-1999) regarding cultivation techniques and social-ecological matters. In the 1950s already, he laid the foundation for a future-oriented, plant-based and livestock-free agriculture on his organic operation "Bio-Modell Walsrode" in northern Germany. In the 1990s, Dr. agr. Johannes Eisenbach transferred the underlying "biocyclic idea" to the conditions of Mediterranean agriculture in Greece and Cyprus and scientifically substantiated their joint experiences. In cooperation with Arne Hoops, son of Adolf Hoops and long-time spokesman of the board of the German Bioland farmers' association, he developed the "Biocyclic Guidelines" which systematically summarised the results of the work done so far with regard to cultivation, advice and distribution.
In a consultation process with the vegan organic community in Germany, the basically vegan approach of the Biocyclic Guidelines became more clearly elaborated, which led to the publication of the "Biocyclic Vegan Standard" in 2017. Since November 2017, this standard has been applicable worldwide as a standard for vegan organic farming accredited by IFOAM.
At present the Biocyclic Vegan Standard is edited and continuously further developed by the Adolf Hoops Society and its Biocyclic Vegan Standard Commission.
The Biocyclic Vegan Quality Seal
A professional certification system and the Quality Label "BIOCYCLIC VEGAN AGRICULTURE" offers consumers full transparency at all levels of the supply chain and gives them the assurance that the products labelled in this way have been grown not only organically but also according to vegan principles.
Biocyclic vegan certification is supervised by the German based CERES GmbH (Certification of Environmental Standards GmbH) which works in close cooperation with the local inspection companies and which is the central certification body for all countries.
Operations interested in conversion can have themselves inspected and certified according to the Biocyclic Vegan Standard. By this means and thanks to the biocyclic vegan quality label, their products can be identified as being "vegan from the field".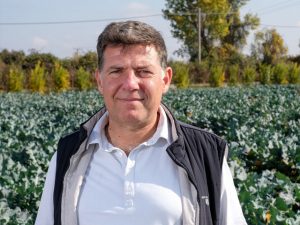 Biocyclic Humus Soil – Its Production, Properties and the Determinants of its Formation
By Dr. agr. Johannes Eisenbach
In biocyclic vegan agriculture, a particular degree of soil fertility is achieved by the use of purely plant-based biocyclic humus soil. Biocyclic humus soil is one of the most promising innovations in modern organic agriculture. Cultivating without fertilisers from animals is possible!
A short video presenting the principles of biocyclic vegan agriculture, soil fertility and the production of Biocyclic Humus Soil at Biocyclic Park in Kalamata (Greece).
In German with English subtitles.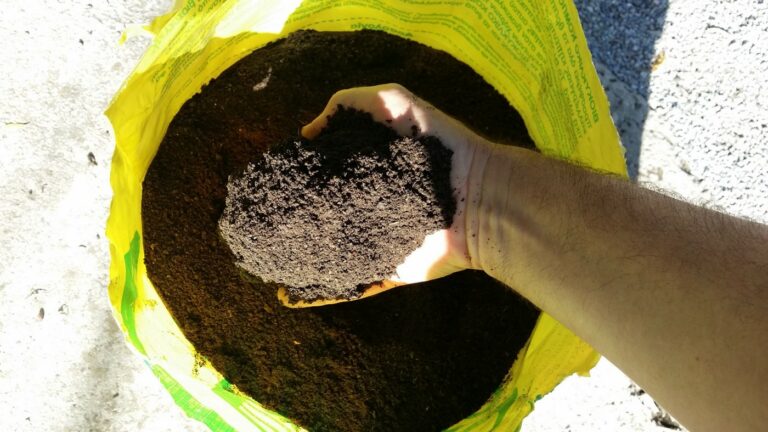 Published by IFOAM AgriBioMediterraneo
Biocyclic Humus Soil — A Revolutionary Substrate for Future Plant Nutrition
By Dr. agr. Johannes Eisenbach
Introduction
The olive tree produces a huge volume of organic matter every year which under "normal" conditions are extracted dfrom the orchard without being returned in some kind to the soil. The inner sense of the term "biocyclic" is to close the circuit of organic matter and to create local "recycling centers" to increase the percentage of organic substance in the soil.
The first step to achieve that is to collect olive leaves and olive cake from olive mills as well as other materials of plant origin available in the region. To produce high value compost from that materials, a specific procedure alongside with the suitable technical equipment must be established monitoring simultaneously humidity, CO2 as an indicator for lack of oxygen and temperature.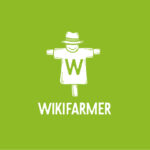 Phytoponic Substrate Compost Refinement and Biocyclic Humus Soil Generation in its Significance for the Transformation of Agriculture into a Biocyclic Vegan Food Production System
By Dr. agr. Johannes Eisenbach
Introduction
Few people are aware that the survival of the world's population depends on a few centimeters of humus in the upper part of the surface of our planet that can be used for agriculture and horticulture. The use of water-soluble nutrient salts for plant nutrition has made it possible to temporarily increase yields, but at the same time, the natural mechanisms that lead to soil formation and, thus to the build-up of fertility have been and continue to be damaged. As a result, the majority of the world's agricultural land degraded unnoticed for decades. The loss of natural soil fertility, which can also be expressed as a loss of organic matter—a process that releases large amounts of carbon—was compensated for by ever higher application rates of chemically obtained nutrient salts, which released even more carbon into the atmosphere through the necessary burning of fossil fuels. This self-destructive process can only be interrupted by measures for targeted soil formation.
Biocyclic Humus Soil − A Game Changer for Future Agriculture
Refining plant-based compost substrates into Biocyclic Humus Soil: the benefits all along the production process until final usage in Biocyclic Vegan Horticulture.
Introduction
In this webinar, Dr. agr. Johannes Eisenbach will give an insight into his findings about the refinement process of compost, which results in Biocyclic Humus Soil, a material consisting of highly stabilised carbon aggregates, with spectacular effects on plant health, yields and taste of the plants which are grown directly on it. The 5-years period to generate Biocyclic Humus Soil, characterised by an intensive permacultural approach to biocyclic vegan vegetable production, can also generate additional income for the refiner.
Sequences:
Introduction to Biocyclic Vegan Agriculture and the International Biocyclic Vegan Network (Axel Anders)

Biocyclic Humus Soil − A Game Changer for Future Agriculture (Dr. agr. Johannes Eisenbach)

Questions & Answers
In the following you will find literature on biocyclic vegan or on stock-free/veganic agriculture in general.
Furthermore a scientific workgroup has been set up within the German association "Förderkreis Biozyklisch-Veganer Anbau" which has compiled an extensive collection of primary and secondary scientific literature as well as other publications, that is constantly being updated.
For more information, please contact the coordinator Philipp Tost: philipp.tost@biozyklisch-vegan.org
Scientific Literature Mentioning Biocyclic Vegan Agriculture
Other Scientific Literature on Vegan Organic Agriculture