Villands Vånga Veganträdgård is a small-scale farm that has farmed without animal inputs for 10 years. In the early years we focused on self-sufficiency but later transitioned to be a centre for veganic farming education. As interest in veganic farming is rising, and with the realisation of the internationally recognised Biocyclic Vegan standard and certification, we are now working towards becoming a certified Biocyclic Vegan farm.   
During the farming season we offer tours and veganic farming courses, as well as hosting students from different farming and gardening education systems. For the last two years we have grown seeds for a Swedish seed company that exclusively sells seeds from local small-scale farmers. We also operate a small market garden, selling vegetables directly to consumers and restaurants in our local area.
Villands Vånga Veganträdgård is preparing for biocyclic vegan certification.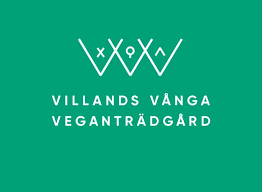 Villands Vånga Veganträdgård
Fegelstorpsvägen 151
29038 Villands Vånga
Sweden