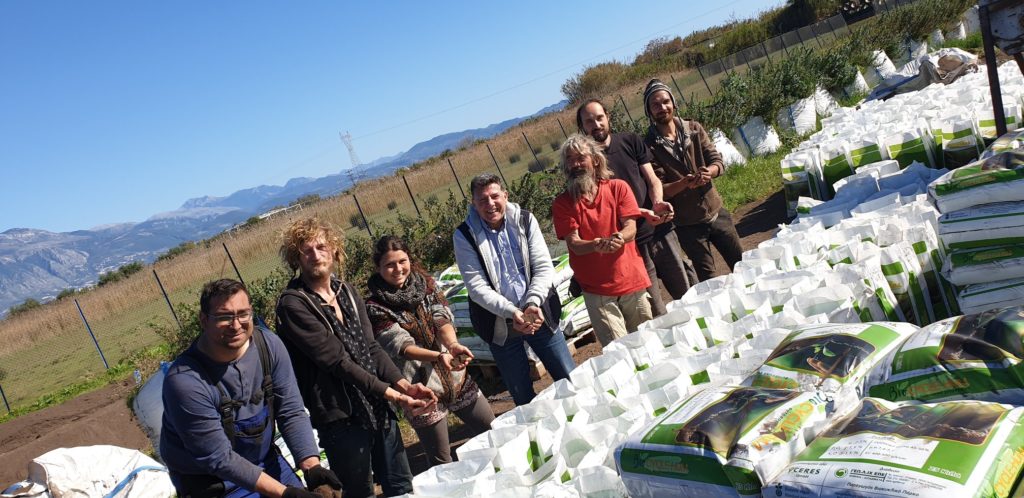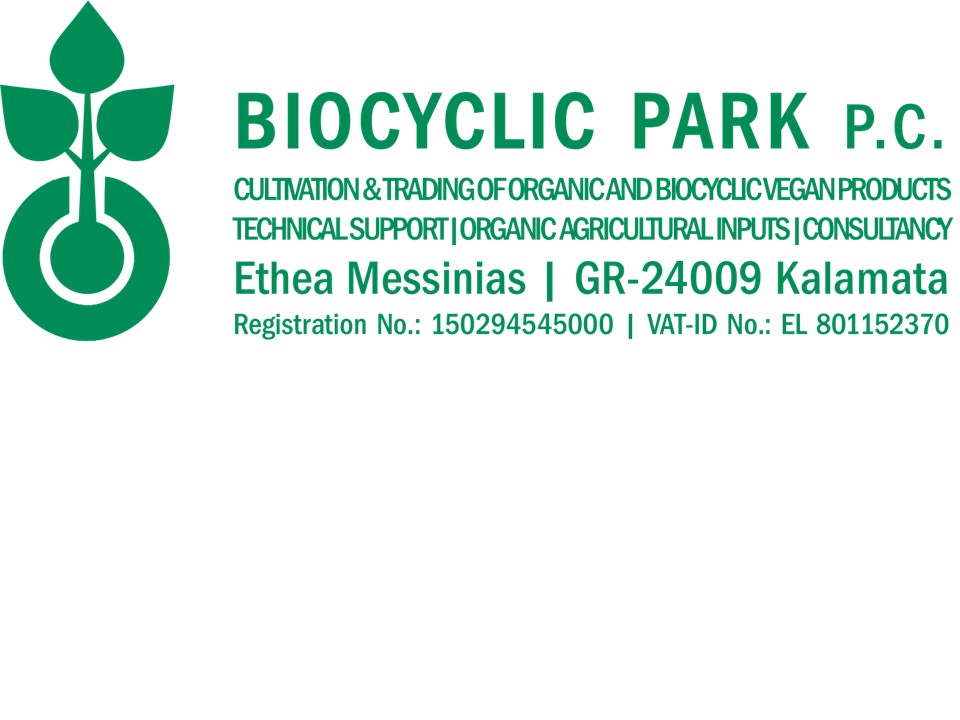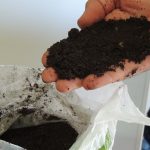 Biocyclic Park P. C. is the world's first composting facility to produce Biocyclic Humus Soil using a combination of aerobic raw composting and mound bed culture. Biocyclic Humus Soil is a grafting substrate based on olive pomace compost that is not only nutrient- but also carbon-stabilised and is made available to the member farms of the Panhellenic Biocyclic Vegan Network. Biocyclic Humus Soil is also used for cultivation trials carried out at Biocyclic Park and for a biocyclic vegan seed multiplication program.
Biocyclic Park provides cultivation advice nationwide and distributes the inputs included in the "Green List" in Greece. In addition, Biocyclic Park organises seminars and training courses on biocyclic vegan cultivation and the production of quality compost and Biocyclic Humus Soil. Within the Panhellenic Biocyclic Vegan Network, Biocyclic Park is responsible for the marketing of fresh fruits and vegetables, olives, olive oil, and dried fruits, working with 7 producer-owned biocyclic vegan certified organic packing companies in Greece (Crete, Peloponnese, Macedonia) and Cyprus.
Dipl.-Ing.agr. Lydia Eisenbach, MSc
Biocyclic Park P.C.
Valtos Sperchogeias Karydiá
GR-24100 Kalamata
Greece