Caring Farmers:
Caring Farmers has one goal: nature-inclusive circular agriculture in 2030. We do not yet know exactly how we will get there. But it is certain that farmers cannot do it alone. We seek help from each other and from caring consumers, scientists, NGOs and supply chain partners. And, of course, other policies are needed. But we are not waiting for that to happen, we are just getting started.
About the Food Camps:
The Food Camps are an outing for the whole family. Children can really let their hair down together with mum and dad during a boot camp. Afterwards, they go on a food adventure together! In the stable, meadow, orchard or vegetable garden, you harvest your produce together with the farmer, and prepare it in a food trailer with a real cook.
The farmer helps with the harvest and tells you: Where does your food come from? Why is the soil so important? How can you use the natural processes for your farming? Why did this farmer start farming like this? Come play and learn with your farmer!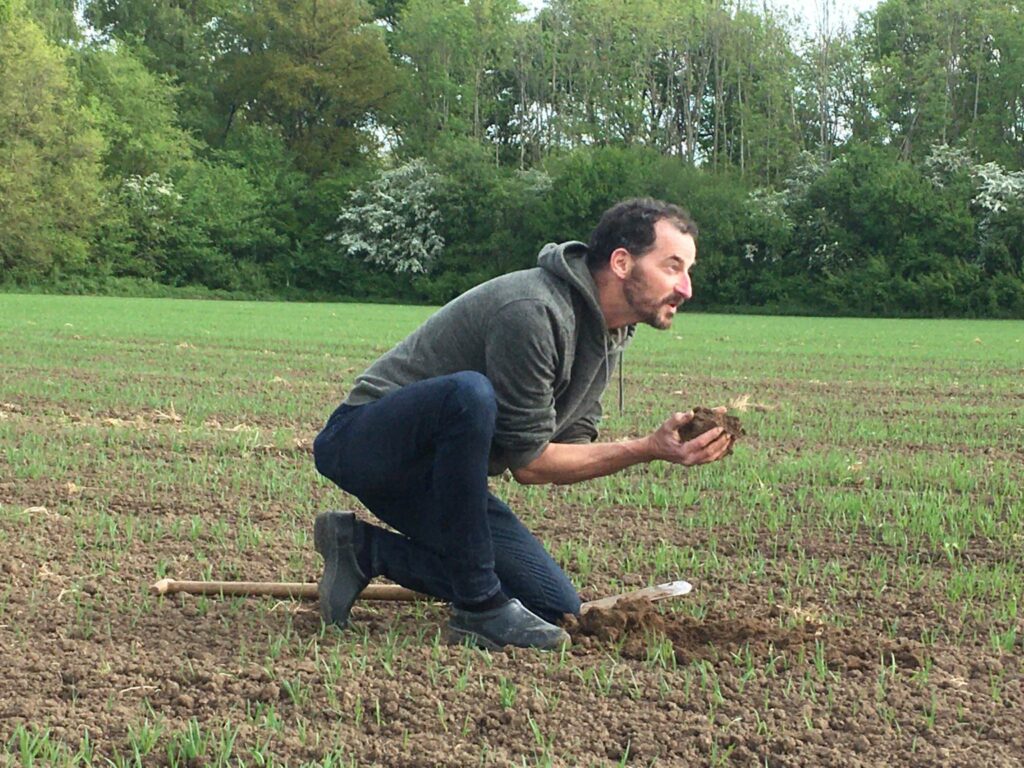 Joost van Strien, farmer, Ens:
I am Joost van Strien and together with my partner Chris Feickens and our employee Noah van Westrenen I run the biodynamic farm Zonnegoed. On beautiful sandy soil in the Noordoostpolder I have been growing organically since 1997 and to make the soil ever more fertile we work on unmoved beds, we don't plough and we don't use any slurry. In fact, since 2020, we have not used any animal manure at all.
On 90 hectares, we grow potatoes, pumpkins, parsnips, carrots, turnips, peas, green beans, sweet corn and corn fertiliser, a mixture of alfalfa, clover, grass and herbs. With this mixture, we produce our own nitrogen and with it and compost from a nearby nature reserve, we bring the necessary nutrients into the soil. In this way, we close the nutrient cycle on our own farm as much as possible and we are hardly dependent on input from outside.
A biodynamic farm without animals? No, everything flies and crawls on our farm. There are worms all over the place because we don't plough anymore, and the wooded banks and herb strips are buzzing with wild bees and other insects. We also see a lot of birds here. A colony of house martins breeds 30 to 40 nests every year and we protect lapwing nests on the land.
Why Caring Farmers?
The objectives of Caring Farmers appeal to me, and by joining forces as farmers who want to do things differently, we can show our colleagues and consumers that nature-inclusive circular agriculture is possible in many different forms.
When?
Saturday, September 18th 2021, 14:30 – 17:00 CEST
Where?
Zonnegoed V.O.F. / Joost van Strien,
34 Oud Emmeloorderweg,
8307 RA Ens,
Netherlands